Obviously, they're not using Dominion voting machines in this unionization attempt.
An effort to unionize a second New York City Amazon facility failed on Monday.

The vote count stood at 380 in favor of unionization and 618 against it, according to a National Labor Relations Board tally. The Staten Island facility, codenamed LDJ5, employs about 1,600 people.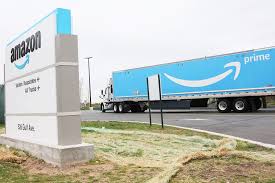 Of course, this doesn't mean that the unions are going to stop trying. But it's obvious that the workers there think the union needs them more than they need the union.
Let's keep in mind shall we, that this is New York City we're talking about. This is not some bastion of right-wing thought, such as some might call Alabama where a similar vote also failed. Apparently, paying a parasites salary is not on the agenda of the American worker anymore.