In observing the non-happenings in the House of Representatives yesterday some rather obvious trends emerge.
The House agreed to adjourn after Rep. Kevin McCarthy (R-CA) failed to secure the speakership in three ballots cast Tuesday, ending the day with his hard-fought bid for the gavel in jeopardy.

Competing factions will huddle over next steps after Republicans found themselves at an impasse over who should lead the lower chamber. Lawmakers adjourned by voice vote until noon Wednesday after 20 Republicans opposed McCarthy, choosing instead to throw their support behind Rep. Jim Jordan (R-OH).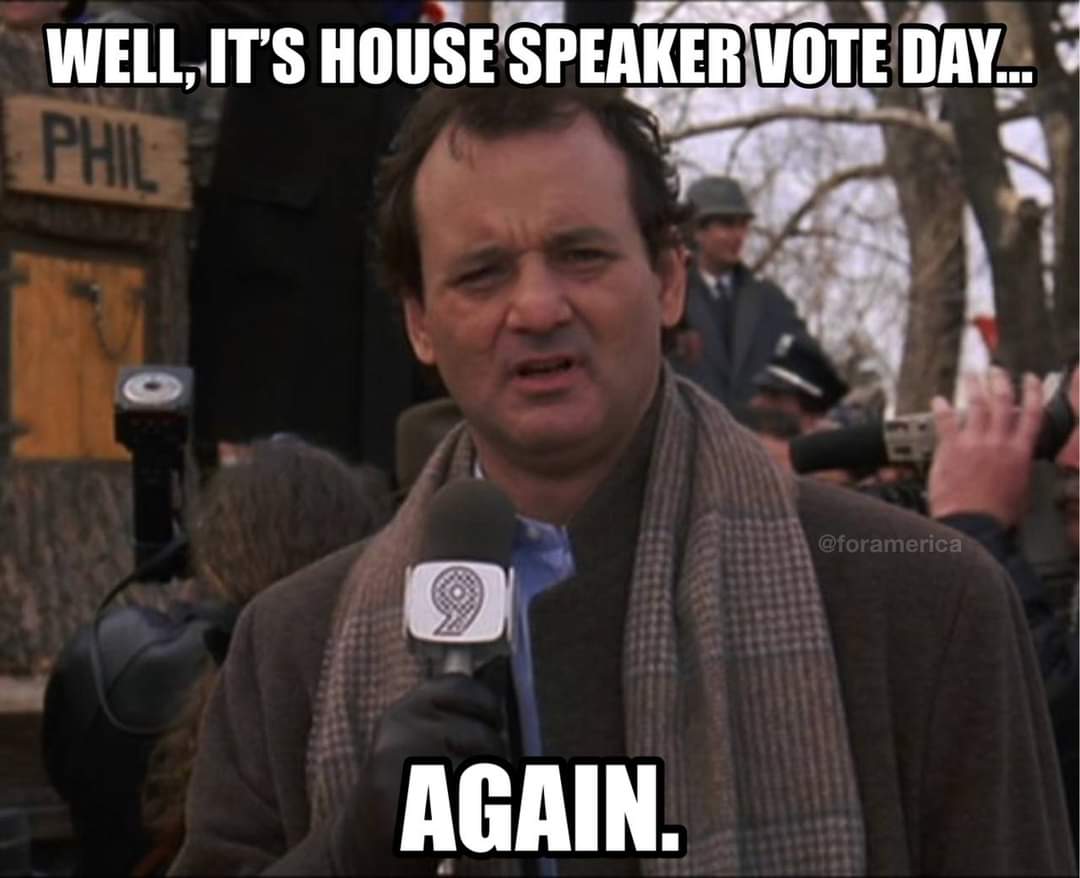 What we have here is a demonstration of the gap between the GOP establishment and the GOP rank and file.
I've been pointing out for years that the rank and file gop, the average Joe and Jane voter, are by far more conservative than the establishment is. Observe if you will the nomination and election of Donald Trump, the GOP rank and file sitting on its hands with the John McCain and Mitt Romney campaigns, and tell me that the GOP establishment isn't wildly unpopular with the GOP average voter.
It seems rather clear that Kevin McCarthy is far too much of an establishment ass kisser for the taste of the GOP voter.
And for the record, you can count me as one of the people who think Jim Jordan is the obvious choice.