Eric Florack on April 21st, 2014
http://www.returnofkings.com/33751/the-obsolete-man-the-death-of-the-american-mind
A bit of brilliance at the link.
The article is lengthy and a little geeky, given it draws geavily on an old 'Twightlight Zone' episode. The author, however, draws a point in a fashion I've never quite seen before,
…
Eric Florack on September 2nd, 2012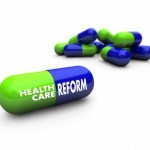 We are going to try and keep it simple on this one.
The bill stinks.
Put aside the fact that it expands Medicare.
Put aside the fact that it establishes coverage mandates (you will be forced to buy health insurance
…
Continue reading about The Senate\'s Health Care Reform Is Abysmal